SELECTIVE RF DETECTOR RAKSA iDet
RAKSA iDet Selective RF Detector can be used to detect and locate in near field a wide variety of digital, analogue and wideband surveillance devices.
RAKSA iDet detects:
cellular phones of GSM 850/ 900E/1800/1900, UMTS 850/ 900/1800/1900/2100 (3G), CDMA 450 (A-H)/800/1900 standards;
cordless DECT phones;
Bluetooth and Wi-Fi devices;
wireless video cameras;
radio transmitters with analog modulation (AM, FM, PM);
radio transmitters with digital modulation and continuous carrier (FSK, PSK, etc.);
radio transmitters with wideband modulation up to 10 MHz bandwidth.
RAKSA iDet Selective RF Detector is a superheterodyne receiver with low IF and frequency synthesizer. Scanning and analyzing cycle period is 1.0-1.5 sec. RAKSA iDet can operate within guard, sweep, search, difference search modes and monitoring of digital signals.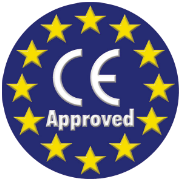 Special Features:
signal detection against the background interference
high speed of scanning and analyzing
detection of digital, analog and wideband signals
adaptation to the background noise in Monitoring Mode
difference search mode
audio monitoring through the built-in speaker
signals frequency and level measurement
alarm events log
silent alert signal (vibration mode)
no need for external antenna
interface languages: Deutsch, English, Espanol, Francais, Italiano, Русский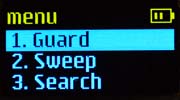 Monitoring Mode
Monitoring Mode provides continuous monitoring of detected analog and digital radio signals in automatic mode and setting alarm in case of threat radio signal (signal exceeding the preset threshold level) detection. Monitoring Mode is used in cases when the primary signal source has not been activated. The information about the alarm events is recorded in the Alarm Log.
Monitoring Mode enables the background noise deduction for analog signals thus reducing the influence of regular background noise. Slow fluctuations of its level are ignored thanks to the adaptation algorithm.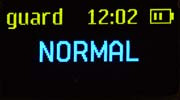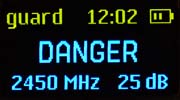 Sweep Mode
Sweep Mode is used for detection of analog and digital radio signals of all types. This mode allows the review of all detected signals regardless their level.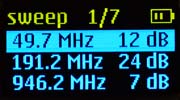 Search Mode
The Search Mode is used for detection and location of analog and digital transmitters. This mode is used when you can move the RF Detector around searching for a radio transmitter.
Search Mode for analog signals utilizes both light and sound indication of the signal strength: the higher is the frequency of flash the closer is the transmitter.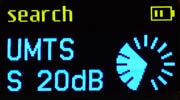 Difference Search Mode
Difference Search Mode is used for detection and localization ofanalog transmitters. This mode has its advantage in case the transmitter is located in the same room.
In this Mode the device defines the relative level of the signal — its difference with the reference spectrum that was fixed at the beginning of operation in this Mode. The closer to the source of radio signal located in the room the higher is its signal level in comparison with the outside radio transmitter. The RF Detector selectively reacts to the change of level thus enabling to locate the radio transmitter at a higher rate.
Differential Search Mode utilizes both light and sound indication of the relative signal level.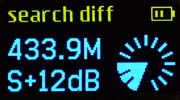 Monitoring of Digital Signals
Monitoring of Digital Signals is intended for detection of mobile phone signals (GSM, UMTS(3G), CDMA types), cordless telephones (DECT standard), Bluetooth, Wi-Fi and other impulse signals in 2.4 GHz.
In Monitoring of Digital Signals the display shows the list of all digital signals and their strength levels.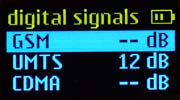 Audio Monitoring
Audio Monitoring is available only for analog signals in Sweep, Search and Difference Search Modes through the built-in speaker. The audio monitoring facilitates signal identification and allows using the acoustic feedback.
Alarm Events Log
Alarm Events Log accumulates the information about the threat signals detected in the Monitoring Mode. The max number of records – 200. If the detected threat signals are of different types the Log will record all of them. The display shows the moment of detection and the moment of the signal extinction, the type and the max level of the signal.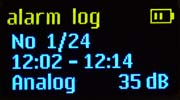 Specifications
frequency range 40 - 3800 МHz
cellular and wireless signals GSM 850/900E/1800/1900 UMTS 850/900/1800/1900/2100 CDMA 450 (A-H) /800/1900 DECT, Bluetooth, Wi-Fi
typical sensitivity 70 mV/m
dynamic range 50 dB
bandwidth 10 МHz
sweep time ≤ 1.5 s
running time in guard mode 4 - 12 h
running time in other modes 3 h
display OLED, 128 x 64
size 77 х 43 х 18 mm
weight 35 g
SELECTIVE RF DETECTOR RAKSA iDet reviews
Be the first to write a review of this product!